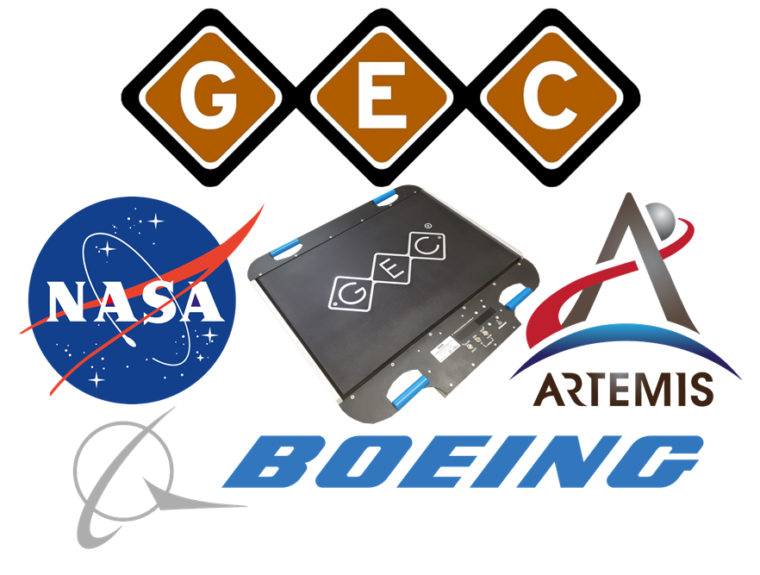 Boeing and NASA Choose GEC's AN60z High-Capacity Platform Scale System
Boeing Space Division first contacted General Electrodynamics Corporation (GEC) in 2019 needing a portable, high capacity, weighing system.  Boeing had the challenge of finding a company that had the industry experience and technical resources to provide a custom solution for weighing individual components making up the Artemis Space Vehicle.  GEC went to work with the Boeing's technical team to provide a custom AN60z, with specially designed mechanical features.  The scale system was also required to interface with the transport vehicles for moving the Artemis spacecraft about.
After the market research, considering all sources of supply, and evaluating the differing technologies, Boeing selected GEC's 80,000-pound capacity AN60z, using it's innovative, electric piezo-sensor technology.  Boeing selected the AN60z over less accurate, GaugeSense load-cell technology.
Following delivery and acceptance, Boeing invited GEC to it's Michoud Assembly Facility in New Orleans to recognize the GEC team and witness the product in use.  GEC also joined Boeing in developing the weighing procedures for the Artemis.  As Boeing and NASA continues to push forward with the Artemis project, GEC remains the preferred partner for any other mass properties and weight challenges that may arise.